Modeling the microstructure and mechanics of engineering honeycombs and foams forms the basis for all our work on cellular materials. In the past, we have studied polymer, metal and ceramic honeycombs and foams as well as their applications in lightweight structural sandwich panels and in energy absorption devices. Currently, we are interested in cellular materials for sustainability, with an emphasis on building materials. Most recent is studying composite aerogel panels for building insulation that makes use of the low thermal conductivity of silica aerogels. New projects being developed include: the use of nanofibillar cellulose, which has exceptional mechanical properties for its weight, in composites and foams; and structural bamboo composites, similar to wood products such as oriented strand board and glue laminated beams. We are also studying the use of fluid-filled open-cell foams for absorbing impact and blast.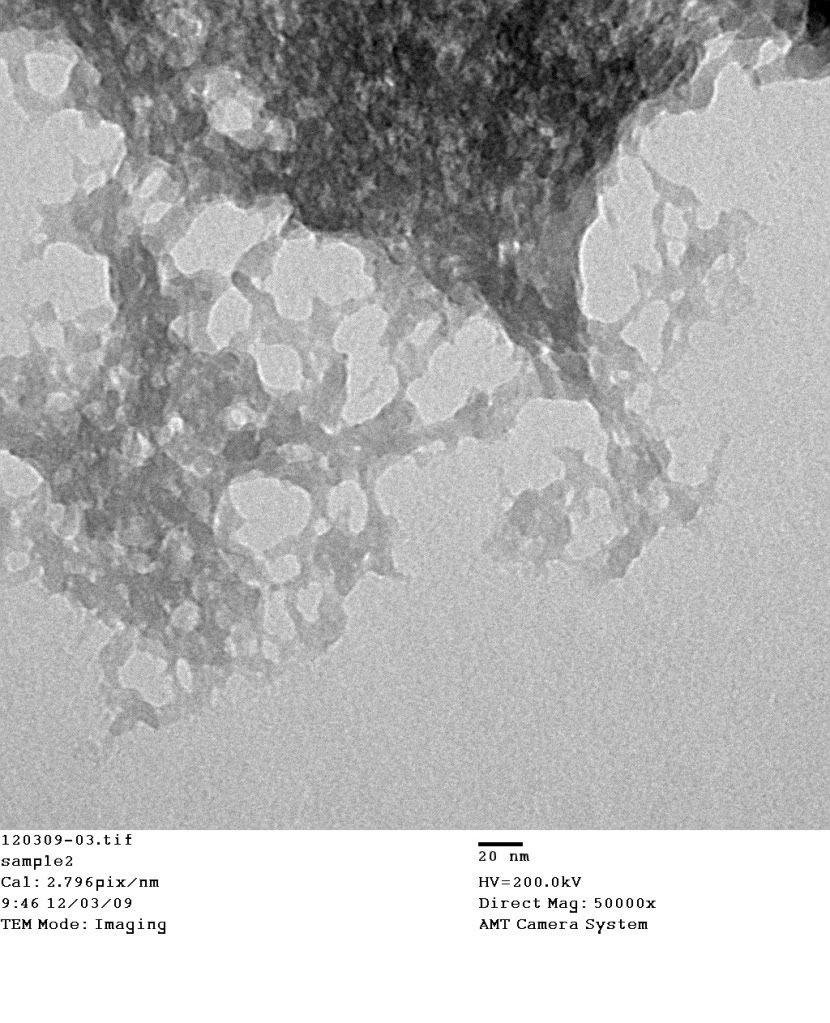 Transmission electron micrograph of silica aerogel made in our project on advanced thermal insulations for buildings (Goutierre, SM thesis 2011)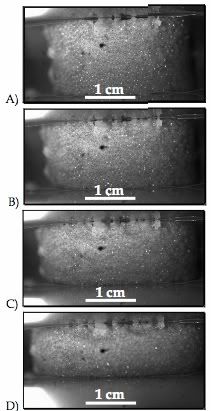 A polyurethane foam filled with a non-Newtonian fluid (using silica nanoparticles) loaded in axial compression at 250mm/second at strains of (a) 0, (b) 0.1, (c) 0.2 and (d) 0.3 (from Dawson et al., 2009 J. Applied Mechanics).