Cellular solids appear in the body as trabecular bone and lung alveoli. Highly porous, foam-like engineering scaffolds are designed to regenerate tissues such as skin, bone and cartilage. The microstructure and mechanical properties of tissue engineering scaffolds affects the attachment, migration and contractile response of cells. Our group has studied the structure and mechanics of trabecular bone, for instance, modeling the residual stiffness and strength as a result of bone loss in osteoporosis. We have also developed, in conjunction with Professor Ioannis Yannas at MIT and Professor Bill Bonfield at Cambridge University, a bilayer osteochondral scaffold designed for the regeneration of cartilage as well as the underlying bone. We have also studied the mechanics of cell-scaffold interactions such as cell adhesion, contraction and migration on collagen based scaffolds.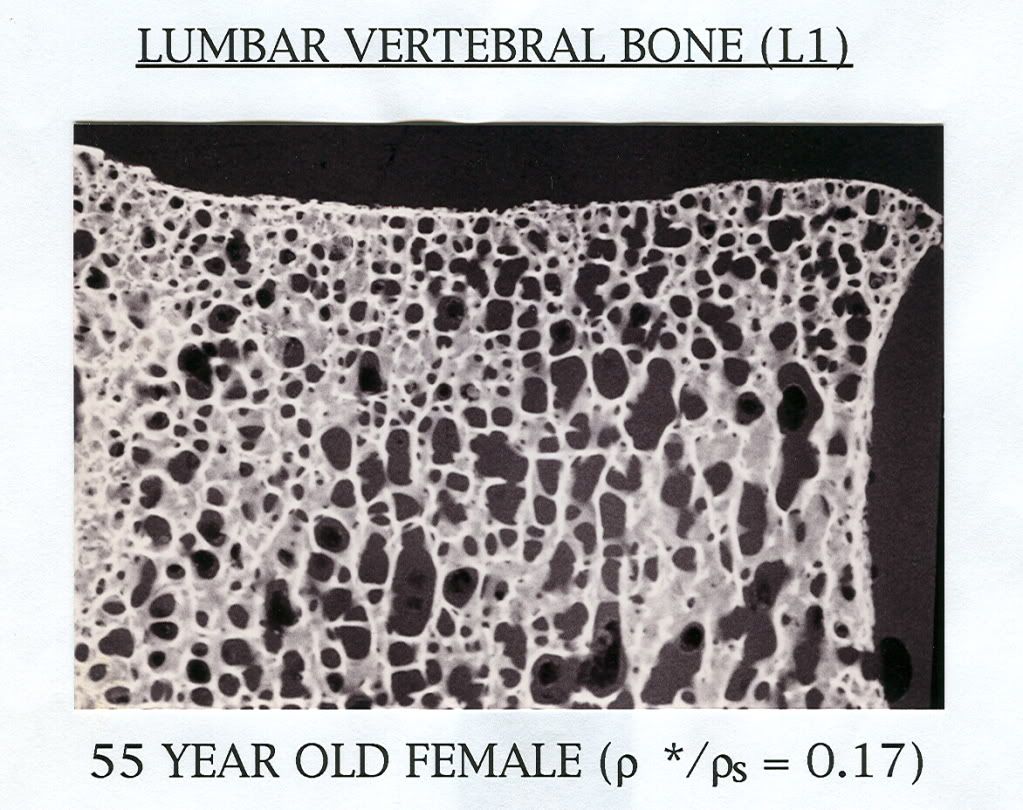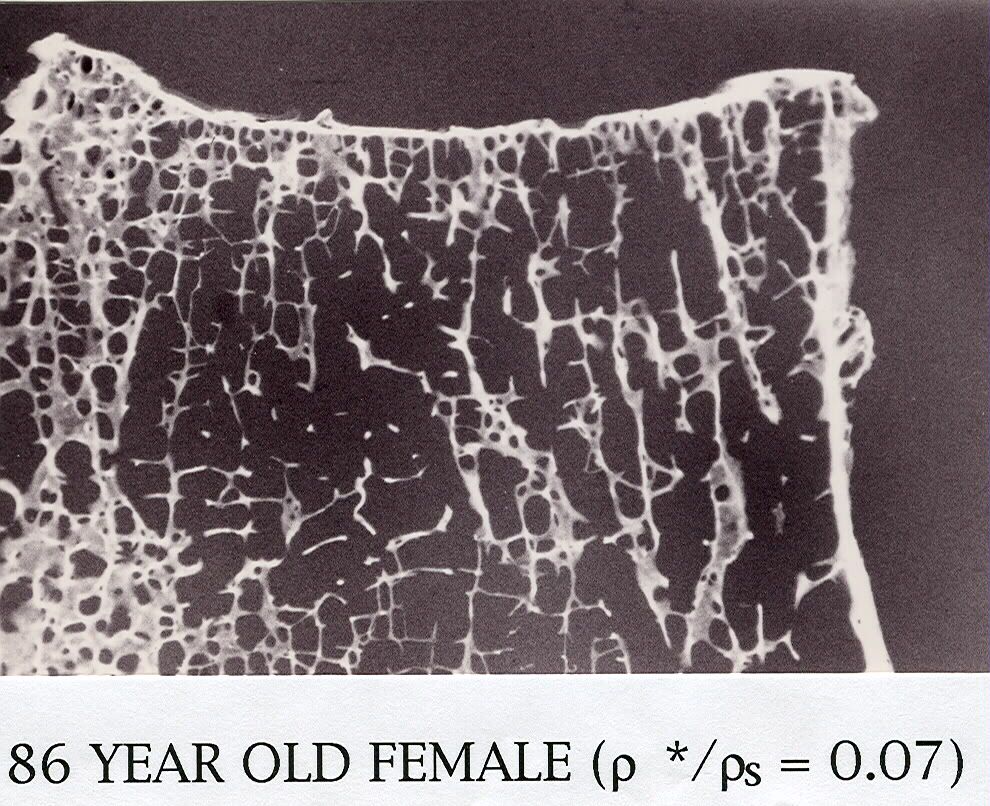 Left, trabecular bone from the lumbar vertebra (L1) in a 55 year old woman, relative density (or volume fraction of solid) of 17%. Right, an 86 year old woman, relative desity 7%, showing trabecular thinning and resorption due to osteoporosis (from Vajjhala et al., 2000, Journal of Biomechanical Engineering).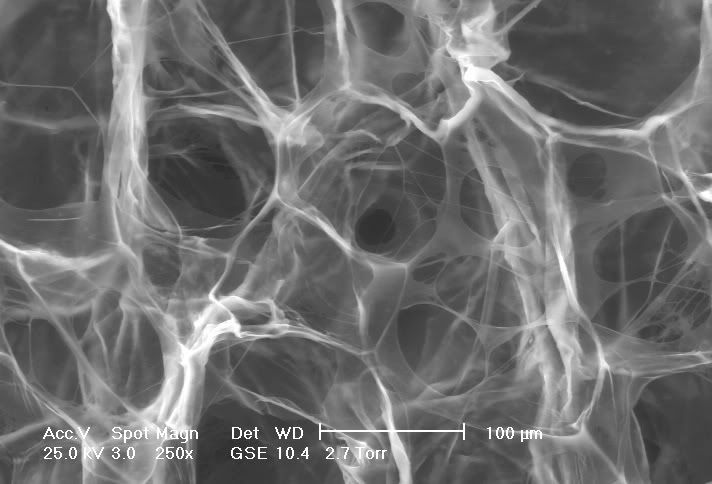 A collagen-glycosaminoglycan (GAG) scaffold made by freeze-drying (Pek et al., 2004, Biomaterials).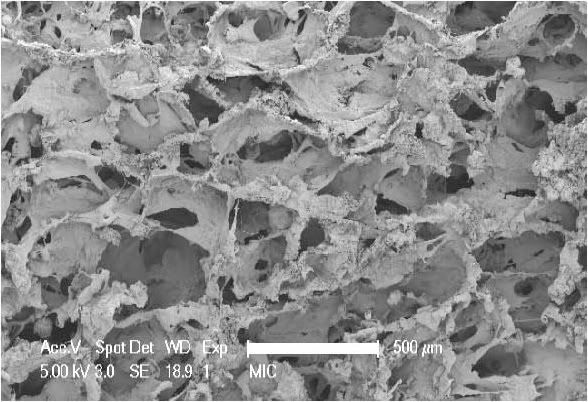 A calcium phophate mineralized collagen-GAG scaffold made by freeze-drying (Harley et al., 2010, J. Biomedical Materials Research). A collegen-GAG scaffold with a rabbit fibroblast attached (a) 2 minutes after cells seeded onto scaffold, no contraction (b) 42 minutes after cells seeded, contraction of the scaffold by the fibroblast, producing bending and buckling of the scaffold struts (Freyman et al., 2001, Experimental Cell Research).